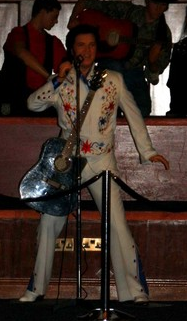 Hvis du vil stå ansigt til ansigt med Dublins og Irlands historiske personligheder, kan du tage til National Wax Museum i Smithfield Village i det nordlige Dublin.
Her på National Wax Museum kan både børn og voksne få en anderledes indføring i den irske historie – her er nemlig voksfigurer af de største personligheder indenfor politik, sport og kultur.
De mindste børn kan besøge den specielle børne-udstilling "En Verden af Eventyr og Fantasi", hvor de bl.a. kan møde Snehvide. Imens kan de mere hårdføre få dækket deres behov for gru og gys i Chamber of Horrors.
I Hall of Megastars er det de mere nutidige stjerner, der hersker, og ikke overraskende med stor vægt på Dublins egne U2.